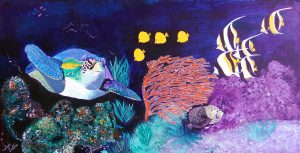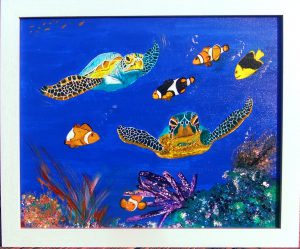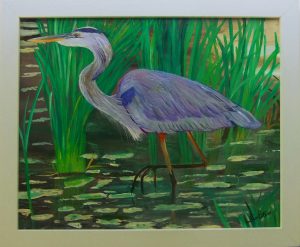 These are my latest pieces. I really enjoyed painting all of these for different reasons. The sea life artwork, it's like, anything goes. Choose your color, type of fish, and of course, coral can be any color you can imagine.
The heron is different though I did exaggerate his coloring, but need to stay close to the color of the reeds and the water.
Now I am about to begin working on a crash wave from a picture my cousin snapped when one of the Nor'easter's rolled thru the Maryland shore.