2020 is over and glad it is. I cancelled all art shows, even now in 2021 thru April. Got the vaccine so feel better about participating in fall 2021 exhibits where I set up a tent and enjoy the anticipation of meeting art lovers and selling a piece of my art.
So I have been busy painting and also knitting. Haven't knitted anything in years so in between painting, cooking, and exercising I did just that. (Not much else to do).
I am currently participating in some exhibits where I drop off a few pieces and they are hung with others in a gallery. I am a member of the Brevard Cultural Council which is a county just north of my Indian River County. The director places art in many locations around the cities of Melbourne, Merritt Island and others. Right now I have two pieces on show. One at the Melbourne Airport and one at Lexus of Melbourne.
Also I am participating in an exhibit at the Emerson Gallery here in Vero and also at the Vero Beach Art Club Gallery. I sold two pieces at the Emerson and one at the Art Club Gallery! Also my Golden Octopus won first Place ribbon in acrylics in February and the piece that sold there in March and also took first place in acrylics. So good things happening!
I love these kind of art shows as well as they usually last for six weeks or more giving folks time to stop by and view (and hopefully buy) a piece to take home. Though nothing beats setting up a tent and welcoming passing by folks into your "store" in hopes of a sale. Almost like playing slots! You never know when you will win!
Contact me if you are interested in any of my artwork or with any questions.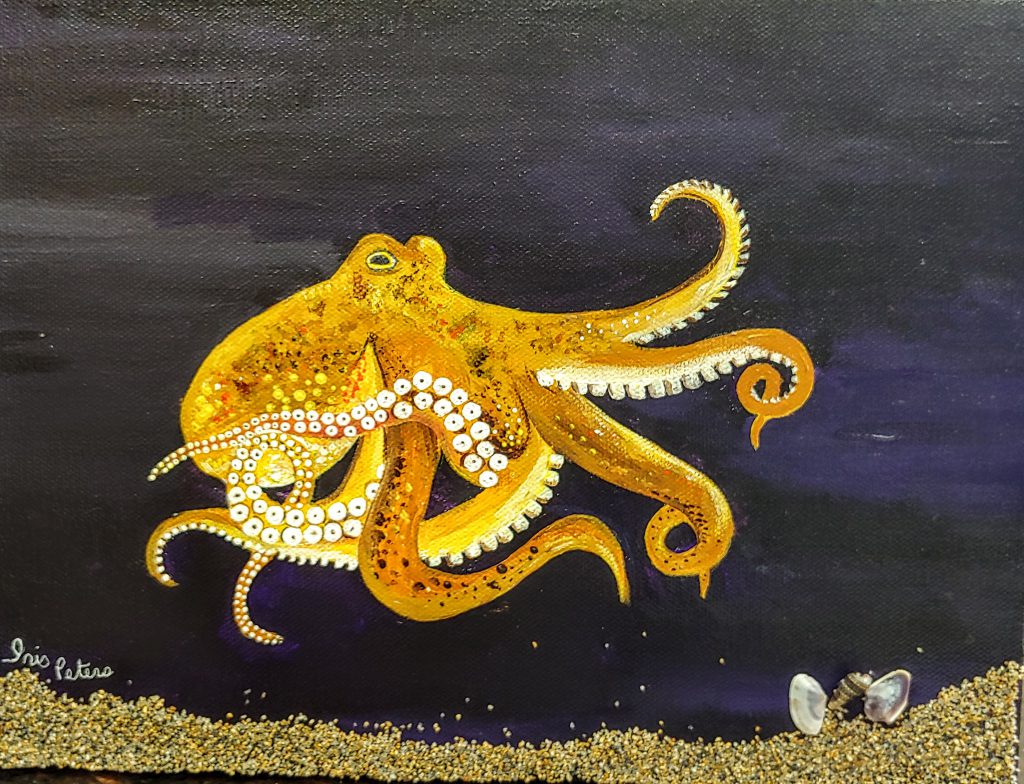 Here is Colorful Sunset which won first place in acrylics in the next exhibit at the Vero Beach Art Club Gallery and also sold!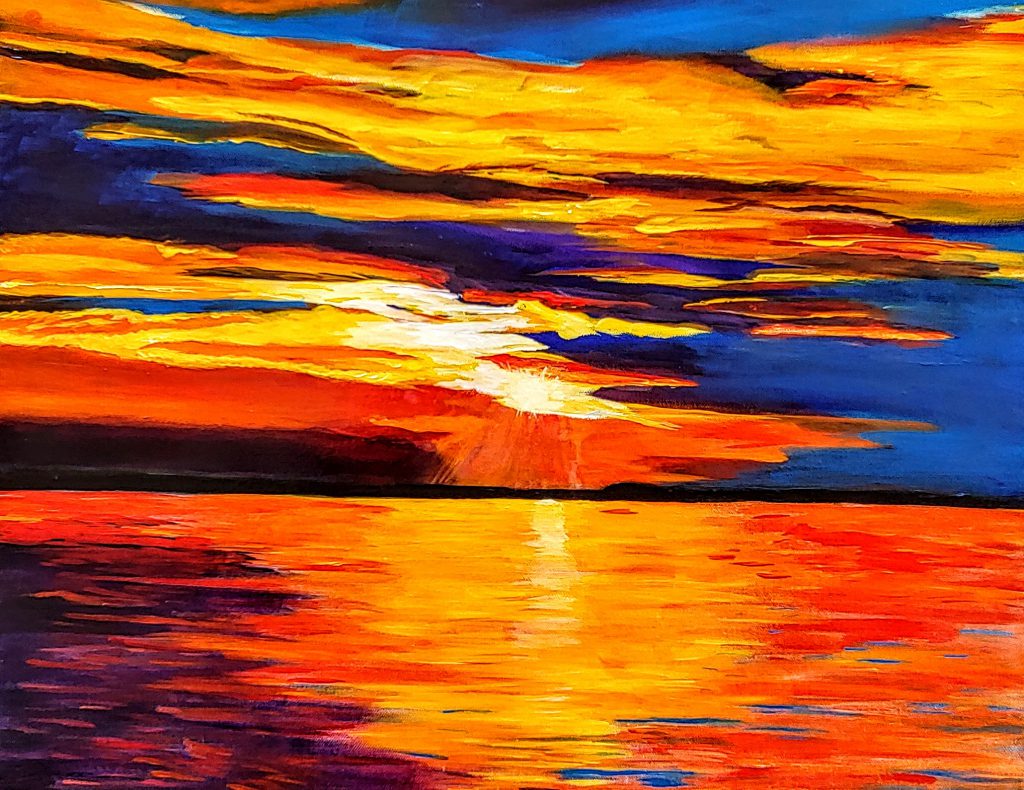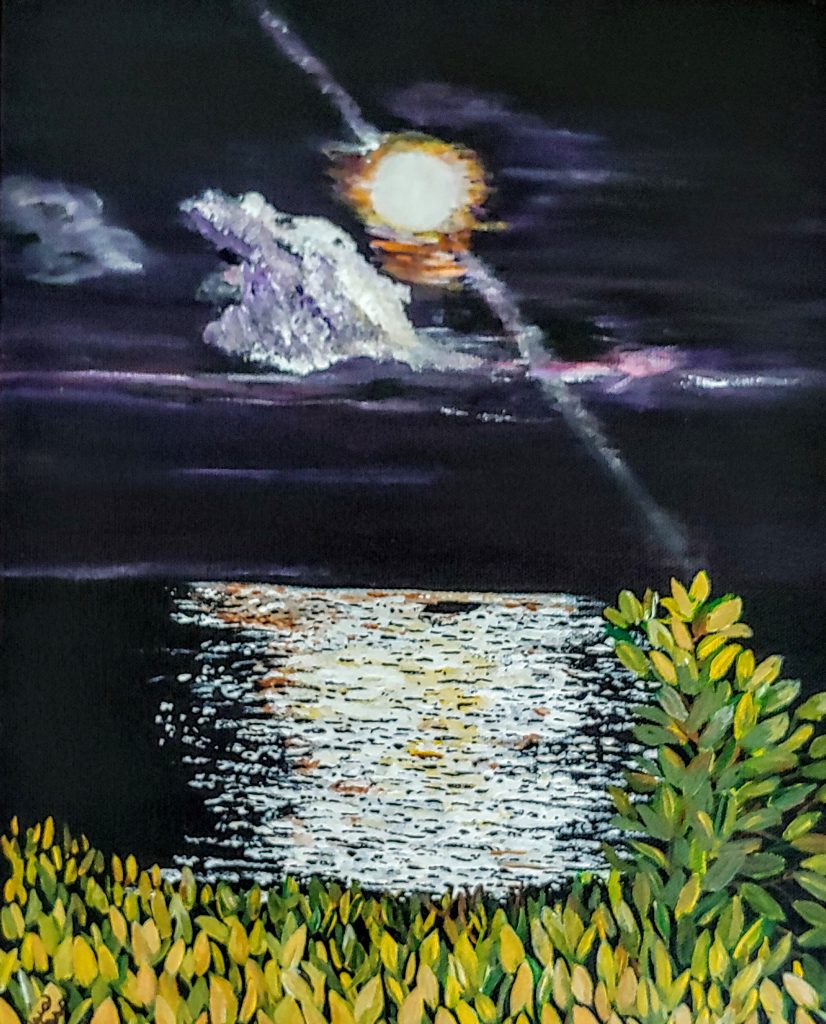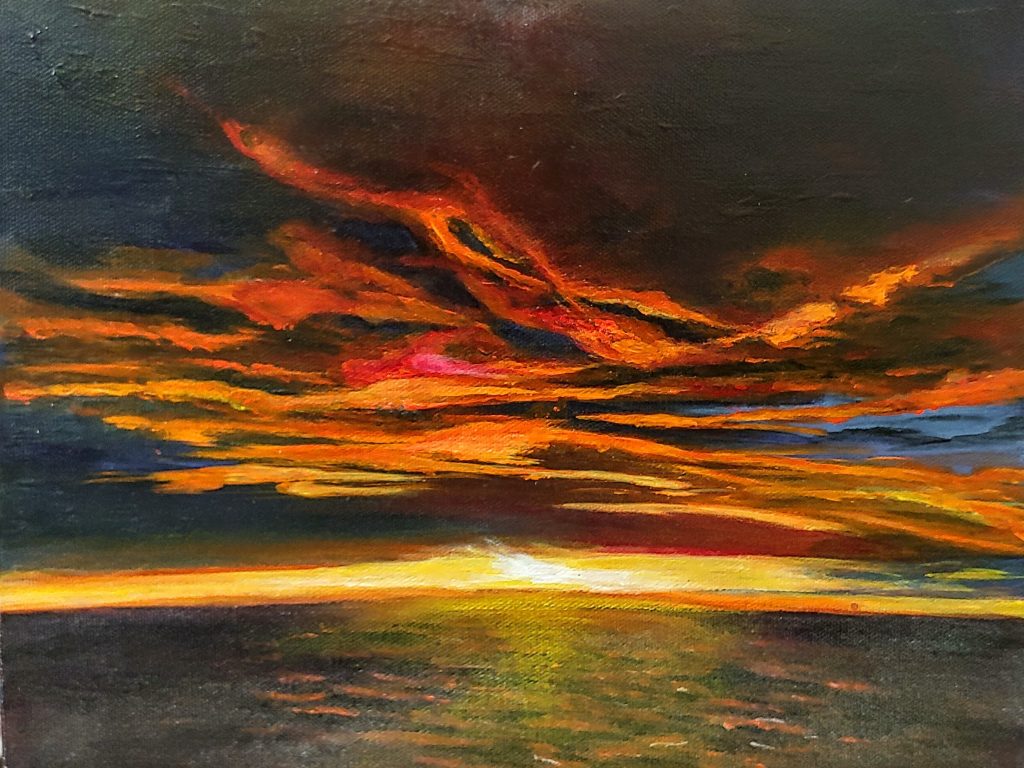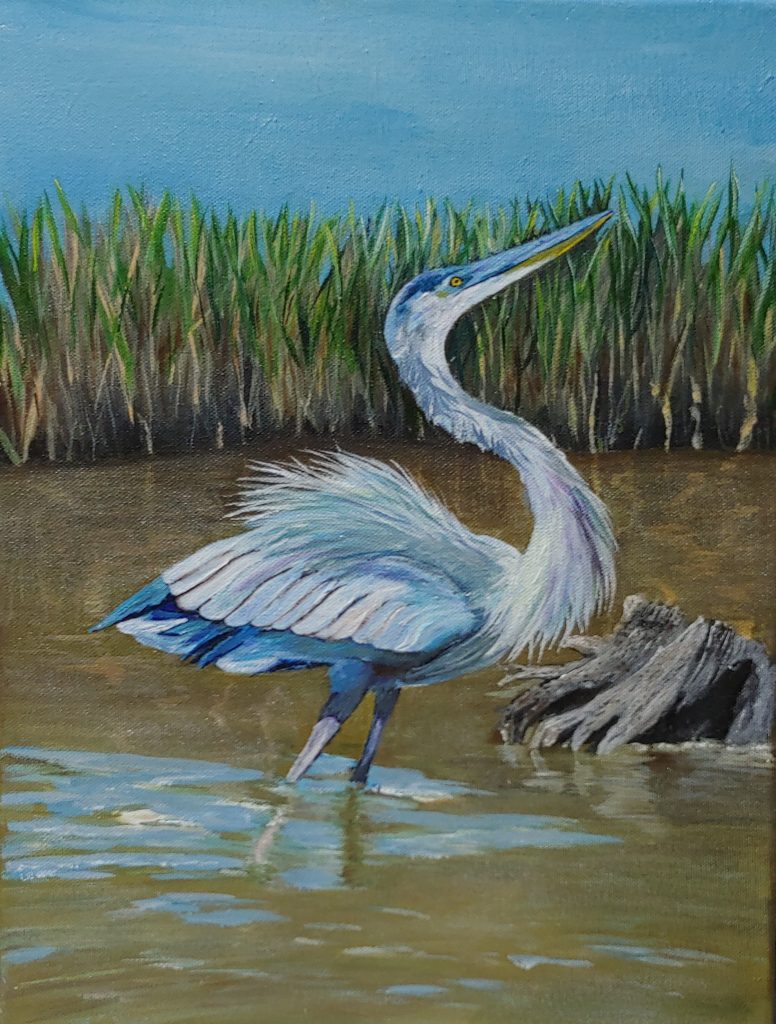 I love this guy. A wonderful photographer friend allowed me to use her pic as a reference. 16 x 20